Leadership & Operations Team
Tracy Swinburne
English Hub Strategic Lead
Tracy Swinburne is our Trust Leader for the Accomplish MAT & our Strategic English Hub Lead. As a National Leader of Education, an experienced Executive Headteacher of a National Support School with over 22 years of teaching & leadership roles in inner city, urban, rural and international schools and most recently as the Head of School Improvement of a large LA and Regional Director of a large MAT.
Tracy has served as a Headteacher in 2 schools which have all reached optimum success. She has an extensive track record of supporting school improvement at local, national and international levels for schools and has led DFE Phonics initiatives in her schools. Leadership roles have included leading a whole local authority for school improvement, coaching leaders to improve their schools from special measures or requiring improvement to good or outstanding, leading teaching across the curriculum including in the EYFS, strategic development of senior and middle leaders and developing the culture within schools
 Tracy has a particular passion for early literacy and has led both national and international projects to ensure that children have the necessary early literacy skills to become fluent readers. Tracy has a relentless drive to ensure all Leaders and Teachers have a determined focus on reading in ensuring that every child becomes a confident reader in every Primary School. Tracy has a passion for strategically driving the work of the Jerry Clay English Hub to ensure that schools in the region are supported to raise standards in early reading and is excited about all future developments.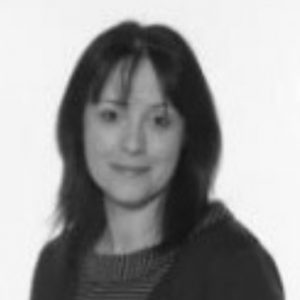 Leah Charlesworth
English Hub Lead – Delivery
Leah has diverse experience within the maintained and academy education sector spanning 31 years at local, regional and national level with over 20 years in executive positions. Her experience ranges from successful school leadership, leading a range of schools in challenging circumstances and through transformational leadership supporting them to improve significantly, to working within three different Local Authority teams in lead roles.
Leah works with a range of schools and academies, providing support, challenge and quality assurance for leaders. She delivers continuing professional development for leaders and staff at all levels that supports them to build the foundations of outstanding provision. Leah is a National Leader of Education (NLE), having led two schools from categories of concern to Ofsted Outstanding, securing and building the latter as a successful Teaching School. 
Leah has played a key role in developing and implementing policies, liaising with DfE, RSC and Ofsted. She is passionate about securing the best possible educational provision for all children and has a particular passion for developing reading. Leah has led successful training and development in the leadership and teaching of reading, and is excited to join Jerry Clay English Hub on the next stage of their exciting journey.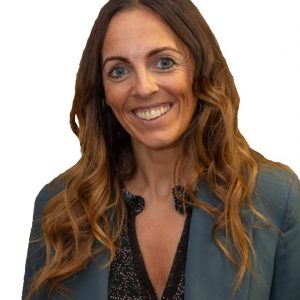 Kelly Wood
TSRC & Early Language Delivery Lead
Kelly Wood joined the team in September 2019 as our English Hub Leader. After 3 years of successfully leading the delivery team at the hub, she has stepped aside to pursue other school improvement ventures. Kelly will remain with the hub, contracted to lead the TSRC & Early Language this year. With over 10 years leadership experience, as an Assistant Headteacher, Academy Improvement Partner and, more recently, leading transformational changes as the Head of Primary and the strategic Director of Excellence and Learning at Roundhay School in Leeds, Kelly has a wealth of experience and a proven track record of driving excellence and raising standards, including receiving the national recognition award of outstanding new teacher of the year.
Kelly is extremely passionate about offering children and young people the best possible experiences, and she works relentlessly to lead with a moral purpose and attention to detail. A huge priority and focus of her leadership work has been ensuring that children 'get out of the reading gate' as soon as possible to develop a real love for both reading and writing. Her particular highlight during her time at Roundhay is that 100% of the Y1 cohort passed the phonics screening in 2019 and, more importantly, can now read fluently and for pleasure.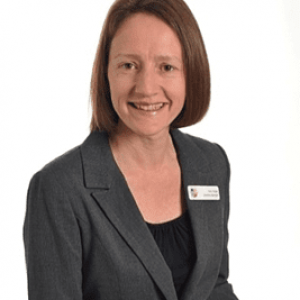 Yvonne Wells
Chief Finance Officer for Accomplish & Lead for Finance at JCEH
Yvonne Wells is an experienced Business Manager, having worked as a member of the SLT at Jerry Clay Academy for over 10 years. She is passionate about supporting school improvement. She has a strong financial background, prior to moving to the education sector she worked for O2 in Customer Service Finance and Strategy roles and she is a qualified chartered accountant.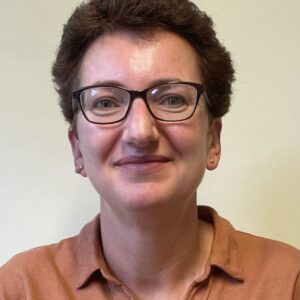 Vicki moss
Accelerator Fund Administrator
Vicki Moss is the Administrator for English Hub. Vicki has joined the English Hub team alongside working in an Administrative role at Jerry Clay Academy. Vicki as Office Manager at JCA, has a vast experience of working in the academy sector. Vicki is passionate about the education of children and giving them the best opportunities to succeed.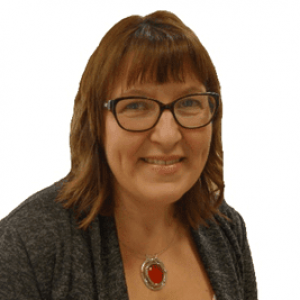 Joanne Frost
Medium Level Support & Audit Lead
Joanne Frost has been teaching in Wakefield for over 25 years, and has taught all year groups across KS1 and KS2. She has been in her current role as a Head Teacher for over 10 years. During that time, the school has moved from RI to Good and in 3 of those years, has been recognised as being in the top 20% of schools nationally for progress in Reading, Writing and Maths.
Joanne has a real passion to ensure that every child's experience in primary school enables them to be motivated, engaged, with a love of learning and success across the curriculum.
Joanne believes that reading opens doors. This is the driver for the high level of investment in the Early Years' experience and early reading and phonics curriculum in her school, where she prioritises early language acquisition skills through high-quality learning environments and interactions.
Joanne has been fortunate to support other schools in Wakefield in her role as a Local Leader of Education. Joanne has been with the hub since inception, successfully delivering support to partner schools. She now looks forward to extending this work through leading medium level support & carrying out audits on behalf of Jerry Clay English Hub.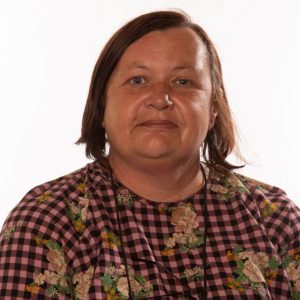 Mandy Wood
English Hub Administrator
Mandy Wood is the Administrator for the English Hub.
Mandy has joined the English Hub team alongside being the Pastoral Support Assistant at Jerry Clay Academy. Mandy is passionate about the teaching of Phonics and is trained to deliver Phonics with fidelity & precision. She has extensive experience in fast track coaching with our lowest 20%. She brings this passion for early reading to her role as administrator, supporting our schools to be the best they can be for their children.
She joins the quest to ensure every child gets through the reading gateway.
Our Literacy Specialists Team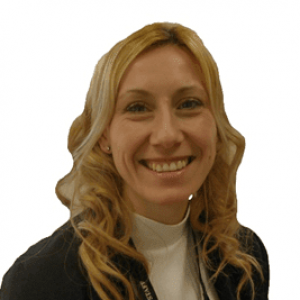 Liz Bellis
English Hub Literacy Specialist
Liz Bellis began teaching within the Early Years in 2006. Her experience includes teaching Nursery and Reception children. She is currently the Nursery Manager of a school's off site Nursery. During her career she has also worked as a leading teacher for Communication Language and Literacy for Wakefield Local Education Authority. This role gave her the opportunity to work alongside other colleagues and advisory teachers and leading teachers to support schools in developing effective Phonics and CLLD throughout school to raise standards.
Liz has been an SLE since 2015. In this time she has worked in a number of schools. Recently she was part of the SSIF 'Every Teacher a Reading Teacher' project to develop reading and phonics amongst schools in Wakefield.
Liz has a passionate aim to inspire others to develop a love of Reading and develop phonics teaching that will inspire children's love of reading and writing.
As an SLE she enjoys supporting others to develop their skills and knowledge as an enthusiastic and approachable colleague.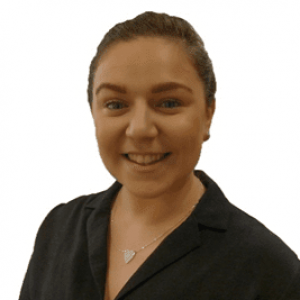 Ellenor Dixon
English Hub Literacy Specialist
Ellenor Dixon is an experienced Teacher across KS1. As a middle leader, she has a particular passion for Literacy and ensuring that every child becomes a fluent reader.
Ellenor has a passion for school-to-school support, most recently leading NQT training for 85 NQTs across Wakefield. The opportunity has allowed her to have a wider impact by supporting NQTs through a crucial year in their teaching career.
Ellenor thrives in mentoring and coaching other practitioners. Teachers from other settings often observe her teaching of Literacy, in particular, she has worked closely with them to develop their understanding of phonics and the impact a well-planned and established structure can have on children's early reading. She strongly believes in improving practice and inspiring practitioners to be the best they can be.
Ellenor's biggest motivation is ensuring all children achieve their very best. She is passionate that all children learn to read fluently and develop a love for reading.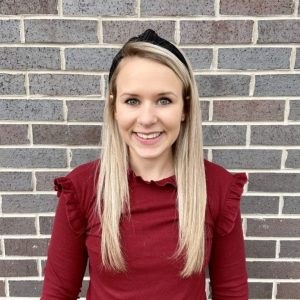 Faye Batty
English Hub Literacy Specialist
Faye is an experienced KS1 teacher and phonics leader and is passionate about ensuring every child is a reader. As a leader, Faye has successfully led her current school on a phonics improvement journey resulting in consistently achieving 100% PSC.
Faye has previously worked with Leeds for Learning to deliver training for Leeds NQTs. Faye also works with the Red Kite Alliance to deliver phonics training to ITT students.
Faye is an advocate for creating a reading culture which inspires pupils' love of reading and brings the curriculum to life through the magic of stories.
Faye believes that high-quality, targeted coaching builds expert reading teachers and has demonstrated her own team's success during reading roadshows for the Department for Education and JCEH.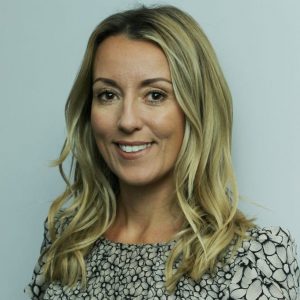 Filippa England
English Hub Literacy Specialist
Filippa England has a wide experience of supporting pupils and staff across a multi-academy trust and as Specialist Leader in Education. She is currently the Learning and Achievement Leader for Every Child Matters Academy Trust in Barnsley and enjoys sharing effective practice within her schools, across Barnsley and local areas.
Having implemented and supported a successful phonics programme across the trust, she is passionate to ensure all children are successful, fluent readers with a passion for books and reading. Through diagnostic support and precise coaching, Filippa has supported schools build upon a strong start in reception and key stage 1 to ensure they receive consistent and high-quality teaching throughout their primary education. As such, she has been influential in improvements in literacy across each of the schools in the academy and across her local authority.
Her wealth of experience at supporting teachers and senior leadership teams, means she is able to support schools drive standards through a supportive and systematic approach. Filippa loves to share her love and passion for reading and language with schools across the region.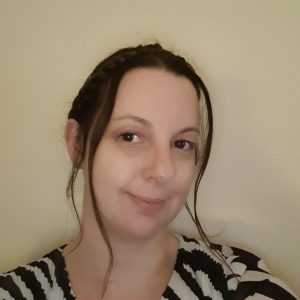 Laurabeth Kilkenny
English Hub Literacy Specialist
Laurabeth Kilkenny has been teaching for 15 years, and is an experienced Infant practitioner. She has been in her current role as Head of School for the last 2 years. Laurabeth believes that Reading is 'the heart' of the Curriculum and is passionate about ensuring that all children learn to read and develop a love of reading.

In her role as an SLE, Laurabeth supported schools across Wakefield as part of the SSIF 'Every Teacher a Reading Teacher' project, developing reading and phonics across EYFS, KS1 and KS2. For the past 5 years, she has been a KS1 moderator for Wakefield Local Authority and was part of the team that developed the Wakefield Local Authority Writing Exemplification Materials for Year 1 and Year 3.

In her second year with the hub, Laurabeth loves supporting schools across the region as part of the Jerry Clay English Hub, driving high standards of phonics and reading so that every child achieves their full potential.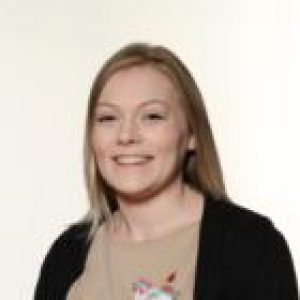 Amy Beadnell-Bevan
English Hub Literacy Specialist
Amy Beadnell- Bevan is now in her second year as a Literacy Specialist at Jerry Clay English Hub.

For five years, she has worked as an English lead, with a passion for the development of phonics and reading within her school. Having worked extremely hard to raise the attainment and standards in her own school, she now relishes the opportunity to support other schools on their journey.
Floppy's Phonics is the SSP she has been working with for seven years. She was instrumental in introducing the programme into her previous school five years ago after experiencing its success in the previous school I worked in.

Amy understands that every school's journey is unique; hers has been far from easy. She therefore knows how tough it can be to make the necessary change and understands that with support you can overcome the obstacles in the way of your success. As well as being a key member of the delivery team, Amy is the Phonics & Reading Lead for a large trust in Wakefield.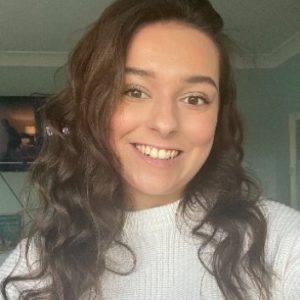 Emilia Henton
English Hub Literacy Specialist
Emilia is an experienced KS1 teacher and reading lead and is enthusiastic about championing early reading in schools. Emilia is passionate about every child becoming a reader and has worked hard to build a love of reading within her school through magic of stories and high-quality texts. Since becoming reading leader as an RQT, Emilia has led staff to drive a 'whatever it takes' vision for reading within her school. Emilia was instrumental in supporting the transition to RWI phonics within he own school in 2019 were she has worked alongside her staff to raise attainment and target the bottom 20% of learners. Having worked hard to raise the attainment for reading with her own school, from 82% in 2019 to 98% in 2021, she looks forward to supporting other schools on their reading journey.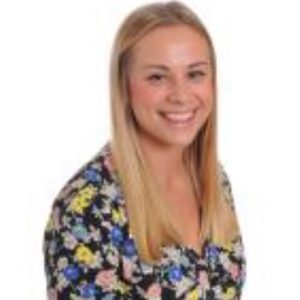 Lynsey Whalley
English Hub Literacy Specialist
Lynsey is a new member of our team and is thrilled to join the Literacy Specialists team at Jerry Clay.
She is currently an Assistant Headteacher and a Seconded Leader for Early Reading and phonics within her Trust. She a conscientious leader who thrives in supporting others to succeed.
Lynsey has vast experience in coaching teachers and leaders to implement Read Write Inc. phonics which is an absolute pleasure. Her passion is supporting practitioners to learn and develop their skill set to be able to plan and teach effective, engaging lessons.
She is a firm believer that reading opens many doors to success and creating a 'love of reading' culture, in school, is paramount to children creating their own reader identity.
She is very much looking forward to supporting schools to ensure the delivery of rigorous SSP programs to improve practice, attainment as well as practitioner's confidence.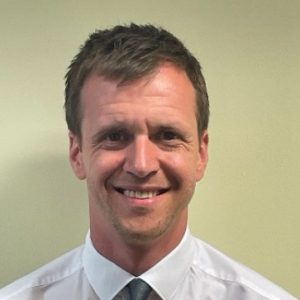 Lee Swift
English Hub Literacy Specialist
Lee Swift has been teaching in Wakefield for 18 years. He has been in his current role as a Headteacher for the last 4 years. He has been fundamental in driving change at his school, completely transforming all aspects of the curriculum to ensure that the children achieve highly.
Lee is passionate about children being able to socially and academically shine in order to ensure that they are well prepared for the next stage of their education. Lee believes that reading is the gateway to education. He has dedicated huge investment in the Early Years and in particular early reading and phonics. He also prioritises early language acquisition skills through exemplary learning environments and interactions between children and adults. In the past, Lee has supported schools through his work with a Teaching School and as a Lead Teacher for the Local Authority. He can't wait to support other schools through the Jerry Clay English Hub.
Charlotte Fitsimmons
English Hub Literacy Specialist
Charlotte is an experienced KS1 and EYFS teacher who has been teaching for the past 10 years. She is passionate about helping children to learn to read and to develop a love of reading. She has successfully led phonics in her current school for many years, developing the  SSP and developing our reading culture across school.
She has supported several schools across her trust to develop their phonics, ensuring it is embedded successfully with fidelity and rigour. She have coached staff for several years to ensure all are confident and consistent with their delivery of phonics.
Charlotte is excited and proud to be working with the English Hub this year.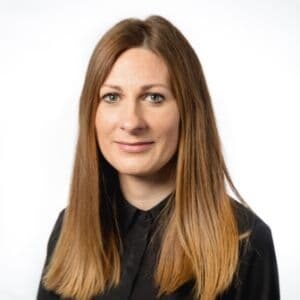 Amy Stone
Literacy Specialist- Auditing Team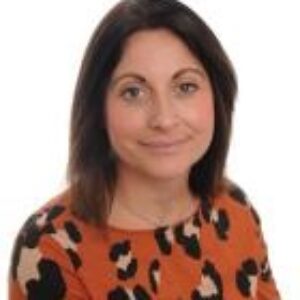 Danielle Edwards
Literacy Specialist- Auditing Team